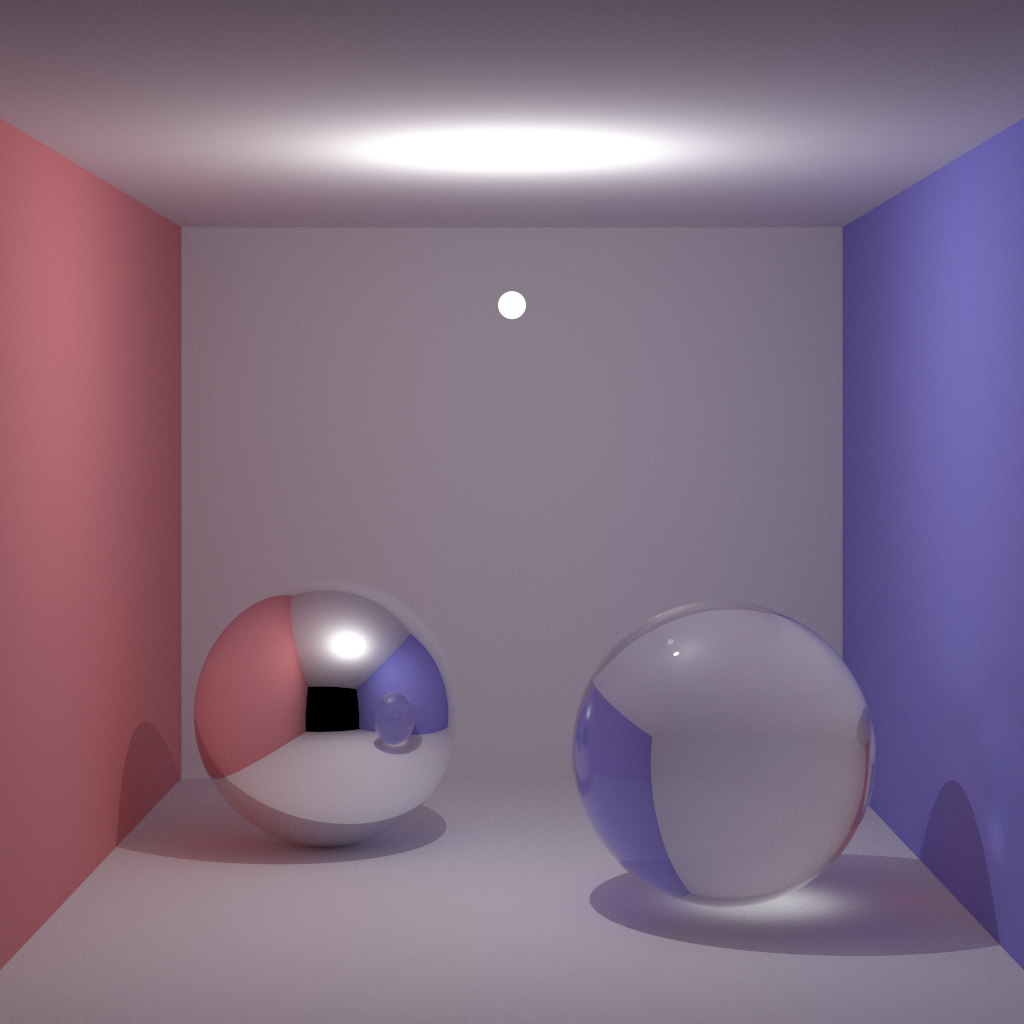 1024 spp
33 mins on 2011 MacBook Pro 2.2 GHz Intel Core i7
Features
This is not a direct port of smallpt. Look at the inital commit to see a more minimal port to Java.
Broken down monolithic into separate classes
Includes explicit light sampling. See: explicit.cpp
Reduced noise by removing subpixel logic by combining all the samples for a single pixel instead of doing it in two stages
Flip scene inside out such that the rendered walls are external surface of the spheres
Removed jittering of primary rays and backward light rays
Simplifed material logic by disallowing rendering of opaque sphere surfaces from the inside of the sphere
Changed samples parameter to shoot samples*samples rays per pixel instead of just samples
Replaced Russian Roulette with fixed ray depth
Dependencies
Maven
License
Copyright 2011 Ronald Chen

   Licensed under the Apache License, Version 2.0 (the "License");
   you may not use this file except in compliance with the License.
   You may obtain a copy of the License at

       http://www.apache.org/licenses/LICENSE-2.0

   Unless required by applicable law or agreed to in writing, software
   distributed under the License is distributed on an "AS IS" BASIS,
   WITHOUT WARRANTIES OR CONDITIONS OF ANY KIND, either express or implied.
   See the License for the specific language governing permissions and
   limitations under the License.
Authors
Ronald Chen
Download
You can download this project in either zip or tar formats.
You can also clone the project with Git by running:
$ git clone git://github.com/Pyrolistical/smallpt